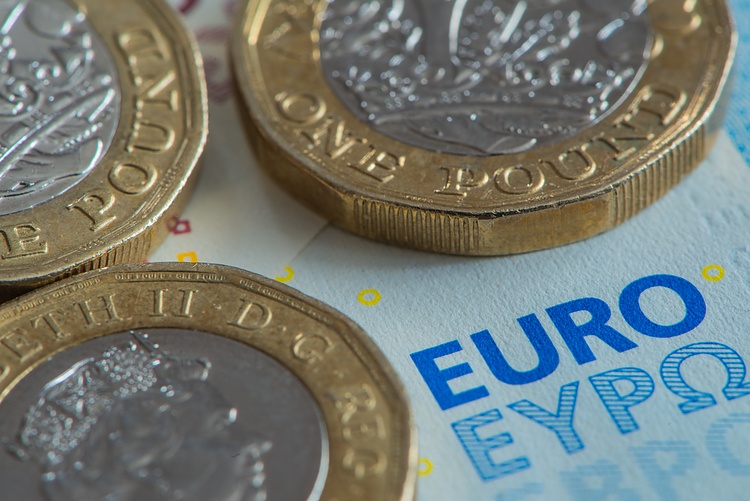 EUR/GBP pares losses and returns to 0.9100 area.
The pound loses ground with investors growing cautious about the Brexit talks.
EUR/GBP unlikely to drop below 0.8800 over the coming months – Rabobank.
The euro has pared previous losses on Friday after bouncing from 0.9000 lows earlier this week and appreciate about 0.7% on the day returning to 0.9100 area as the previous optimism about a Brexit agreement eases.
Investors become cautious about a Brexit deal
The euro rallied on Friday as the investors curbed their enthusiasm about a breakthrough in the Brexit talks as the negotiators return to the table. EU representative, Michael Barnier, has reminded that fishing remains a controversial issue and the investors have taken a cautious stance about the possibility of another disappointment.
The pound surged across the board earlier this week on the back of news reporting that the UK and EU negotiators agreed to resume the talks, halted abruptly last week. Market optimism was boosted further by comments suggesting that the EU was aiming for a deal on mid-September that would avoid an unfriendly divorce.
EUR/GBP seen steady above 0.88/89 over the coming months– Rabobank
From a longer-term perspective, the FX analysis team at Rabobank sees the pair moving above 0.88 over the coming months: "While a trade deal between the EU and the UK would likely trigger a relief rally in the pound we expect a move to be half-hearted. The risk that a deal would lack the comprehensiveness that had once been hoped for, combined with the vulnerable nature of the UK economy and the weak popularity levels of the PM suggest that GBP will still face several hurdles next year(…)We see little prospect of EUR/GBP being able to push much below the 0.89/0.88 area in the coming months."
Technical levels to watch
Credit: FX Street