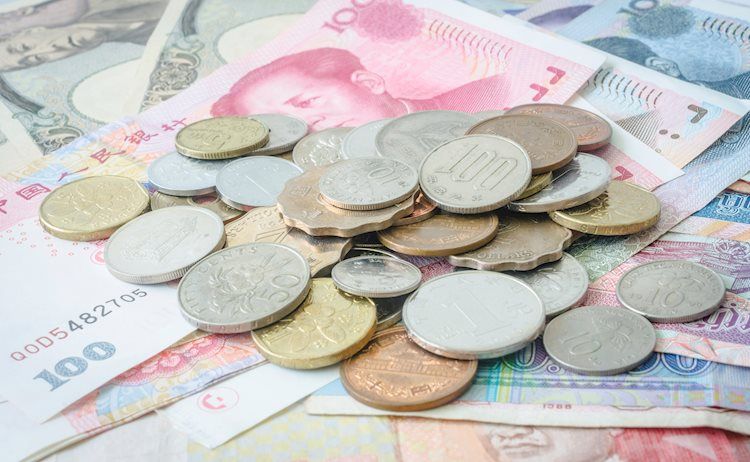 Long term targets are one time views to cover a period of years as targets remain until targets trade. GBP/USD target in 4 years since the Brexit vote dropped 700 pips from 1.3800;s to current 1.3100's. The GBP/USD target dropped roughly 175 pips per year. EUR/USD target today at 1.1300's dropped 100 pips per year from 1.1600's.
EUR/AUD nor EUR/CAD hasn't changed 1 pip in 3 years. GBP/JPY contains a 1000 pip target and hasn't changed in 3 years. EUR/CAD is most overbought of all 28 currency pairs.
New to forecasts are wide range currency pairs trading at not only extreme lows but all prices sit on the floor . Wide rangers include EUR/NZD, GBP/NZD, GBP/AUD, EUR/AUD, GBP/CAD and GBP/CHF. Wide rangers EUR/NZD, GBP/NZD, GBP/AUD, EUR/AUD and GBP/CAD never contain l;ong term targets as their purpose is to trade within massive ranges to allow lower range pairs to trade to their destinations. Wide rangers suport low rangers to allow all possible movements to low rangers.
GBP pairs are best trades over the next year while EUR/USD trades at target and EUR/JPY at 122.00 trades at target as much resistance exists before 123.00 and 124.00 targets can trade.
AUD/JPY and GBP/JPY remain the best pairs to trade in the JPY space. Nothing thrilling in regards to NZD. AUDUSD and AUD cross represent better trades and this situation hasn't changed in 3 years.
GBP/CHF and AUDCHF remain best trades in the CHF category. EUR/CAD remains a great short trade while GBP/CAD although on the floor contains problems. NZDUSD's problem is NZD/CAD as a lower proce places its range in a terrible position to long term targets.
EUR/GBP in 3 years hasn't changed as the recommendation over the past 3 years was stand clear and this recommendation stands today. No thrlls to USD/JPY except its price is low and deeply oversold. No views to USD/CHF nor CHF/JPY however CHF/JPY is the same pair as USD/JPY.
USD/CAD at 1.3100's target junped 200 pips in 3 years from 1.2900's.
Targets remain valid until traded and entries doesn't matter. GBP/USD for example traded to 1.1500's and the 1.3100 target remained.
Targets
EUR
EUR/USD 1.1369
EUR/JPY 122.59
EUR/CAD 1.4939
EUR/NZD top 1.7715
EUR/AUD 1.6055
EUR/GBP 0.8672 Vs massive supports at 0.8500's.
GBP
GBP/USD 1.3198 is just the starte to potential higher
GBP/JPY 141.97 huge potential for higher.
GBP/CHF 1.2661
GBP/CAD Bottom 1.6996
GBP/NZD Bottom 1.9281
GBP/AUD Bottom 1.7714
AUD
AUD/USD 0.7192
AUD/JPY 77.60
AUD/CHF 0.7025
AUD/CAD 0.8310
NZD
NZD/USD 0.6671
NZD/JPY 71.14
NZD/CHF 0.6525
NZD/CAD Top 0.8867.
USD
USD/CAD 1.3135 and just the start to longer term potential lower
USD/JPY Lows 102.00's, highs 109.00's