Reading Time:
2
minutes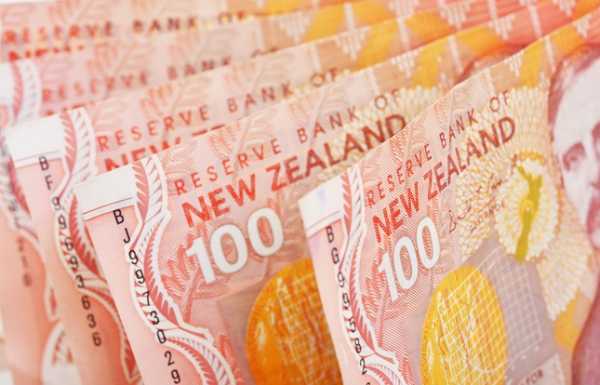 The New Zealand Dollar posted a volatile two-sided trade on Friday before closing lower for the session. The kiwi hit its highest level since March 12 early in the session before drifting lower as traders cautiously awaited an important press conference by U.S. President Donald Trump on the U.S. response to a Chinese national security law for Hong Kong and its potential impact on an already fragile global economy.
The Kiwi tried to mount a late session rally in conjunction with a surge in demand for U.S. equities after President Trump signaled no changes to the trade deal with China despite rising tensions, however, the buying stalled and the currency inched lower for the session.
Although Trump did not indicate the U.S. would pull out of the Phase One trade agreement reached with China earlier this year, easing trader concerns for the time being.
On Friday, the NZD/USD settled at .6207, down 0.0005 or -0.08%.
Daily NZD/USD
Daily Swing Chart Technical Analysis
The main trend is up according to the daily swing chart. However, Friday's slightly lower close may be an early sign that momentum may be getting ready to shift to the downside. A trade through .6240 will signal a resumption of the uptrend. The main trend will change to down on a move through the nearest main bottom at .5921.
The main range is .6448 to .5469. Its retracement zone at .6074 to .5858 is controlling the longer-term direction of the NZD/USD. Holding above this zone will support the upside bias. Its Fibonacci level at .6074 is the nearest support level.
Short-Term Forecast
The NZD/USD is in no position to change the main trend to down, but there is room for a near-term correction into .6074. Taking out Friday's low at .6170 will be the first sign of weakness. This move will also make .6240 a new minor top.
The trigger point for a potential acceleration to the downside is the May 27 low at .6149.
Taking out .6240 will signal a resumption of the uptrend. If this move is able to generate enough upside momentum then we could see an eventual test of the March 9 main top at .6448.
For a look at all of today's economic events, check out our economic calendar.