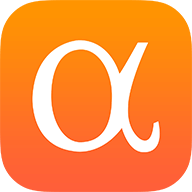 OSRAM Licht AG (OTCPK:OSAGF) Q3 2020 Results Earnings Conference Call July 29, 2020 8:00 AM ET
Company Participants
Juliana Baron – Head of Investor Relations
Olaf Berlien – Chief Executive Officer
Francois-Xavier Gerard – Senior VP & Corporate Controller
Stefan Kampmann – CTO
Conference Call Participants
Sven Weier – UBS Investment Bank
Sandeep Deshpande – JPMorgan
Peter Olofsen – Kepler Cheuvreux
Lucie Carrier – Morgan Stanley
Charlotte Friedrichs – Berenberg
Jürgen Wagner – MainFirst
Sebastian Growe – Commerzbank
Juliana Baron
Thank you, Stuart. Good morning, and good afternoon, ladies and gentlemen. A very warm welcome to the OSRAM Conference Call on our Third Quarter 2020 Results. With me on the call are Dr. Olaf Berlien, our CEO; and Dr. Stefan Kampmann, our CTO. From the finance side with us today is our Head of Corporate Controlling, Francois Gérard. Olaf will comment on the market development and our financial performance. Afterwards, we will be happy to answer your questions.
As a reminder, today's call is being recorded. You can follow the webcast on our website at osram.com/ir, where you will also find the slides available for download. As with previous results conference calls, I would like to draw your attention to the Safe Harbor statement on Page 2 of the results presentation. As usual, it applies throughout this call.
It is now my pleasure to hand you over to Olaf.
Olaf Berlien
Yes. Thank you, Juliana. Ladies and gentlemen, welcome to our conference call today. I will start with an overview of our third quarter of our fiscal year. Following, I will go into the financial figures in more detail and as usual, we will be happy to answer your questions.
So let's move to Slide #3. Like most industries, we faced a tough business situation in Q3 due to the corona crisis, yet we managed well the impact and so, our third quarter turned out better than expected. As forecasted in Q2, revenue was clearly affected, but came out slightly above expectations. Thanks to our early and decisive countermeasures, we especially managed to reduce the impact on profit and cash. Despite a sequential revenue decline of more than €200 million, operating cash burn was almost zero. This is a true testimony to our effective COVID-19 management.
We are quite confident that Q3 marked the low point in terms of revenue, and we are cautiously optimistic regarding the further recovery in many of our key markets. Additional revenue potential is also expected from the business combination with AMS. Following the final antitrust approvals, AMS completed the acquisition of majority share of OSRAM three weeks ago. It's an important milestone on our way to creating the global leader in optical solutions.
As announced, AMS has decided to make changes in the Supervisory Board of OSRAM. Yesterday, Roland Busch, Frank Lakerveld and Arunjai Mittal resigned from their mandates of the Supervisory Board. They will be replaced by Hans-Peter Metzler, a well-known semi expert; AMS Board member, Thomas Stockmeier; and AMS Works Council member, Johann Eitner.
I would like to take this opportunity to thank Mr. Busch, Mr. Lakerveld and Mr. Mittal for their very good — and good collaboration. And of course, I look forward to working together with the new Supervisory Board members in the future.
So let's move to Slide #4 and the quarterly figures. On a comparable basis, revenue in the third quarter fell by almost 30% due to the corona crisis to €606 million. As expected, the entertainment and the automotive businesses, and here, especially the joint venture with Conti, were hit hardest. The corona effect was €165 million for automotive alone. Still, group revenue turned out better than expected. Also, adjusted EBITDA turned negative, but at minus €27 million was significantly better than feared. Free cash flow came out at only minus €7 million, thanks to our really active working capital management.
Overall, our quarterly figures clearly reflect the success of the measures we have taken in the corona crisis. This relates to financials and operative measures, of course, as well as human resource and hygiene measures. And I would like to remind you to the fact that with respect to the 22 factories and 20,000 employees worldwide we have in over 50 countries, we have had only very few reported corona cases.
Finally, we would like to confirm our current annual outlook with respect to the positive development in China, and maybe surprisingly for you, also in North America. On top of this, we are gaining market share in automotive lighting. This is all the more remarkable with respect to the global turbulences caused by the corona crisis.
Which brings me to Slide #5. Here, you can see the impact of the COVID-19 pandemic on the global economy. The OECD's composite leading indicator shows the dramatic drop in economic activity in April and it shows the start of the recovery process in May and June. The same is illustrated by the JPMorgan Purchasing Manager Index on the right side.
With April being the weakest month, the recovery starting in May and June, especially the positive development in China and NAFTA, give us reason for hope. This makes us cautiously optimistic that recovery will continue also in our most important markets.
So let's have a deeper look at the global car production forecast. Slide #6 shows the global production figures as predicted by IHS. Global car production fell by 45% on a year-on-year in the last quarter, resulting in a yearly production estimate of our fiscal year of under 72 million vehicles, a decrease of more than 20% compared to the previous year. Europe and NAFTA were hit hardest in the last quarter with production drops of 60% to 70%. Whereas China, after a bad second quarter, even recorded a quarterly production increase of roughly 9% compared to last year.
This positive development in China is also reflected in our numbers. March clearly marked the low point in terms of revenue development in China. Since then, it has been increasing steadily and was positive again on a year-on-year basis in June. However, it remains to be seen if Europe will pick up accordingly. So for the time being, our measures to safeguard liquidity remain extremely important.
And this takes me on Slide #7. Here, you can see the financial impact of our corona measures that we took under the so-called SHIELD program. I gave you the details of the program in the last quarter, like human resource measures, such as short-time working, as well as hundreds of operational and financial savings worldwide initiatives.
In total, we had identified an additional liquidity volume of more than €200 million for this fiscal year, and we have already implemented €160 million, of which €60 million are relevant to the free cash flow. But of course, we are also continuing our performance programs as a part of the transformation of OSRAM, of our company, and we talk quite often about that.
Which brings me to Slide #8. Also in quarter 3, we continued to implement our existing performance programs. We gained further momentum here, and with €92 million, have already reached our full-year ambition. Total savings in Q3 amounted to €35 million alone, with the biggest contribution coming from corporate overhead adjustments. A further important milestone in the transformation of OSRAM was reached with the consolidation of our traditional specialty lamp production in Germany. Here, we successfully negotiated an agreement with the workers council.
So let's now look deeper in the financials of the following slide, and I move to Slide #9. As mentioned, revenue in Q3 was mainly impacted by COVID-19. The comparable reduction of 29% includes the COVID-19 effect of roughly €260 million whereas the impact on portfolio and foreign exchange was only smaller. With respect to the regions, EMEA and the Americas were hit hardest with a comparable revenue decline of almost minus 40%. This was felt in all business units.
APAC declined by only 12% on a comparable basis. Looking at the business units, revenue dropped at Opto was 19%. As expected, the AM business unit was most impacted by corona, showing a substantial decline at minus 36%, yet better than many companies in the automotive sector. Revenue development at Digital was minus 31% for the quarter. Decline was mainly driven by entertainment and city beautification projects being completely on hold.
So I move on Slide #10 and to the earnings. Adjusted EBITDA in Q3 came at minus €27 million, slightly better than expected, translating into a margin of minus 4.5%. Margin decline in comparison to the previous year was mainly driven by the corona impact. And thanks to our initiatives and our countermeasures, we were able to mitigate the negative impact. Productivity measures helped the margin with a positive impact of €51 million, balancing out the pricing and the inflation impact.
OpEx were below the previous year's levels. Still, Opto delivered an adjusted EBITDA margin of 12.2%. Margin at AM was minus 8%. Here, the OSRAM-Conti joint venture continued to be dilutive in the quarter. We are in the ongoing review on the strategic direction of our joint venture. A noncash impairment charge of €48 million had to be recorded here. The DI business unit came at minus 14%. Adjusted EBITDA in corporate items for OSRAM was negative at minus €19 million, positive impact by a very good cost management.
So let's move to Slide #11. Free cash flow came in almost neutral at minus €7 million. And as I said, thanks to our strict working capital management and our early liquidity measures, we were able to mitigate the corona impact. At €60 million, CapEx was again at a very low level in this quarter. The chart on the upper right shows the development of our net debt since the end of March.
As you can see, we were able to keep it quite stable at €544 million. But even more remarkable in this comparison is our net debt at the end of December 2019. At that time, net debt amounted to €585 million, which means that we reduced in the time of corona, by over €40 million despite the economic weakness and uncertainties. Finally, the chart on the bottom right shows you our available liquidity in terms of cash and undrawn credit lines. The total amount is over €830 million as of June 30.
So ladies and gentlemen, to summarize, thanks to our consistent management and our transformation programs, we have kept the impact of the pandemic within limits also in Q3. With the ongoing uncertainties regarding business recovery, working capital management and liquidity measures remain the top priorities. At the same time, we are well prepared for the potential upswing. And with this, I hand back over to Juliana and to your questions.
Juliana Baron
Thank you, Olaf. Now we are looking forward to your questions. Stuart, please go ahead.
Question-and-Answer Session
Operator
[Operator Instructions] First question is from the line of Sven Weier. Please go ahead.
Sven Weier
Yes, good afternoon from my side. Thanks for taking the questions. The first one is just regarding your guidance. And I was just wondering how the visibility has now improved. I guess, last time, it was probably at the worst point. How you look at visibility now? And now in the quarter, you came out, obviously, quite a bit better than expected. So does that mean in terms of the guidance range, that we should place ourselves at the better end of it? That's the first one.
Olaf Berlien
Okay. Yes, thanks, Sven. I think, as you know, we as OSRAM, we started really early to give a guidance. So if you compare to all the other colleagues in the automotive industry, we came out quite early with the new guidance and in fact, this guidance was based in the middle of the corona. If I take the signals, what we get now from the markets and from customers, it is clearly that we are on a better side of the range of the guidance.
And what kind of signals is that? I think you have — you see this in the news and the television as well, my signals, what I get in the last weeks coming from North America. So it looks like that the recovery in North America is much better than most maybe people are expecting. So in comparison, I'm absolutely confident that we get the results from our guidance, but it's clearly that we are on the right side of the range.
Sven Weier
Okay, good. And the other question that ties a little bit into that, because also about the trends on LED adoption and whether clients are going beyond just an emergency state now, I was just wondering, when you look in the quarter itself, how the LED relative to the traditional halogen was performing? I mean you mentioned you gained some market share. We could see the automotive unit as a whole was again outperforming auto production. So was that really on the back of market share gains? Was that on the back because the LED light sets were declining at a lower rate than halogen or is it a combination of those factors?
Olaf Berlien
Yes. Sven, it's always not black and white. That's a lot of impact. Let me start with the easiest one and maybe to explain and make it clear why we had an increase in halogen. So in the time of corona, people are not able and don't want to fly. So they are driving more cars. And the mileage, as you know maybe from the past, we talk about that, especially in the aftermarket business. So the number of mileage had a direct impact on an increase in our aftermarket business.
So especially in North America, bumpy road, a lot of halogen cars are in the market. We have worldwide over 1.3 billion cars still with halogen on the road. So this comparison that people are driving more and less in trains and buses and airplanes, gave us an impact — an increase in our halogen aftermarket.
On the same side, you may have seen this in Europe and Germany as well, people try to drive more cars and they are buying smaller cars. So in China, for example, in the last two years of 2018 and '19, and maybe you remember that IHS and our numbers declined in '18 by 19%, it was in comparison to the whole market of automotive.
And in 2019, by 13% we had the same number. People in China are buying now small cars. They don't like to be in buses and trains. So, smaller cars usually equipped, brand-new cars, with halogen and less with LED. So this combination helped us that traditional OEMs halogen are running quite stable and had an increase. Yes, that gives you maybe the mix and the flavor of the different things.
Operator
Next question is from the line of Sandeep Deshpande from JPMorgan.
Sandeep Sudhir Deshpande
Thanks for letting me on. I have a question on your guidance in terms of the free cash flow as well as a question or another question associated with it. I mean how do you see, I mean given your full year guidance, how do you see your free cash flow at this point in the fourth quarter? That's my first question.
My second question is, you've talked about in the call that things are looking better in China, North America, and I mean recovering market is factored into your guidance, I would guess, at the top end of the guidance. So, but how do you see the trajectory at this point through not just Q4 but beyond Q4?
Olaf Berlien
Thanks, Sandeep. I will give you the answer, together with Francois. Let's talk a little bit about market. I know that you're looking for strong signals in this time to give you a better view of what could happen. But I think, Sandeep, you know this, we're all watching CNN and TV and all the others and BBC, so there are a lot of bad signals as well. We had corona increased in some cities and areas. So that gives you a bad signal that maybe sale — the turnover is going down in this area.
On the other hand, as I said, I have positive signals as well. And I would like to give you really a balanced view. And the balanced view is — we can talk about today only about the bad things or we can talk about only the good things. But in the balance, I have markets that are running — they have good signals, like North America. It's good signals in OEM, Ford is coming up. So the big OEMs are starting production. So I have good signals.
Aftermarket, I was talking about. But in countries like India, the lockdown is heavily, I have bad signals. And of course, I have bad signals, Sandeep, in my business unit, DI. They are strong and market leader in entertainment and in cinema. And worldwide, no single cinema is open, maybe, I don't know where, like Russia or whatever one. In the rest of the world, cinemas are closed and my business is by 0. So I have a balanced view.
And what I can say is, because we are now in July, we will achieve our guidance. We will be on the right side on the guidance. But still, we have another 2 months to go. And maybe Francois, give us a flavor of your view about free cash flow, that Sandeep is more happy.
Francois-Xavier Gerard
Yes. Sandeep, on the last one, the free cash flow, as you saw, I mean minus €7 million in Q3, strongly driven by the reduction of the accounts receivable because of the sales evolution. And obviously, in Q4, as you heard from Olaf, we are guiding slightly up towards the higher end for the full year. And accordingly, we will have an increase in receivables and the working capital is going to impact us as well.
Obviously, we still have also some CapEx around that. So basically, we think that, yes, we should be say, towards the low end of the guidance for the free cash flow and certainly towards the high end of the range. So I think that's fair to say. But it's clear that the net working capital is going to swing back because of these — the sales driven and accounts receivable…
Olaf Berlien
Positive thing is change is coming up, but negative is that you have pressure on cash.
Francois-Xavier Gerard
Yes.
Olaf Berlien
Is it okay for you, so that gave you a flavor of the…?
Sandeep Sudhir Deshpande
Understood. Thank you.
Olaf Berlien
Thanks Sandeep
Operator
The next question is from Peter Olofsen from Kepler Cheuvreux. Please go ahead.
Peter Olofsen
Yes, good afternoon. I had two questions. The first is on what you call the SHIELD program related to COVID-19. To what extent did you benefit in Q3 from temporary savings that won't recur in Q4 and beyond?
And then my second question relates to the OSRAM-AMS integration. AMS in their press release this morning stated that they are taking the first steps towards a successful integration. Just to get it clear, considering that you're still separate companies with your own listing, is it correct that at this moment, you can only make preparations for the integration and that the actual integration can only start once AMS has completed the profit and domination agreement? Is that correct?
Olaf Berlien
Yes, thanks, Peter. Coming to your first one. So that means overall, in — we call this program SHIELD and we split it between our current performance program, what you have heard in the past, Fit for the Future, it runs for many years. And I showed you in the presentation that in our performance programs, we already achieved in Q3 our number for the whole year by an accumulated €92 million. And for the Q3, it is €35 million.
In our SHIELD program, it's a different program. It means really that we are looking for short-term impacts. That means, of course, it had an impact that you do not spend money in CapEx. That means you have the investment maybe later on. So and some of these measurements will happen later on, and of course, some of them, they will never come back, like travel cost, cost for consulting. So it's a combination and the mixture of avoided expenses, and really savings. And moving expenses, they are coming later on. So — and as I showed in my presentation, I think we were really quite successful.
It is my, in my business life, I really had a lot of crisis behind me. Still remember 2003, SARS; 2008 financial crisis. I think everybody remember about September 11. So — but this one is really heavy, and we used a lot of tools on our toolbox from what we learned in 2008. And Stefan, Kathrin and me, we all had these toolboxes in our mind from 2008. So that was one of the reasons that we started early. And I think it's a great number. I have to say I'm really proud that by around EUR 300 million less turnover, that we have only, only a negative EBITDA by €27 million and a free cash flow by nearly 0. So that's a — it's a great impact. So that's the SHIELD program.
The second point, you are absolutely right, and from my point of view, AMS did not describe very properly, because we do not have an integration today. The integration can start after the domination agreement. And that's absolutely right, what you described. What we have today is that we are working on the layout and the organization for day two. We explain day two as after the domination agreement. And that means we are working on paper, how could be the company after day two, but it's clearly that today, without a domination agreement, we co-operate.
So we co-operate and we are discussing, but it's clearly that every single discussion will be based on a neutral one and has to compare with a third party. So I cannot do anything in an area where AMS would participate only. It must be in a way that all my shareholders get the same rights. So if OSRAM had an advantage of this, we can go ahead. If only one party would be in advantage, I have to compare it all the time with a third-party description. So in this case, you're right. We are waiting for the DLPTA, and then we can start with the integration and not before.
Operator
Thanks for your questions. The next question is from the line of Lucie Carrier from Morgan Stanley. Please go ahead.
Lucie Carrier
Hi good afternoon everyone. Thanks for taking my questions. The first one was on the OS segment. I was hoping you would maybe give us a bit more color on how the different businesses or sub segments of OS have developed in the quarter between auto, general lighting, industrial, and also consumer handsets?
Also, because the overall OS growth is actually still pretty resilient, but obviously, when we look at the automotive business, the Automotive division, it was not as resilient. So just trying to understand how the different buckets evolve at OS.
Olaf Berlien
Oh, thanks, Lucie. That was your first question or second question is coming or…?
Lucie Carrier
It will come after you answer, Olaf.
Olaf Berlien
Okay, good. Okay, Lucie. So I start and my colleague, Francois, will help you as well. So in terms of revenue, the — we have a decline of visualization, and we have an AM visualization, automotive is by minus 24%. Laser is minus 14%. Sensing is minus 11% and illumination is by minus 12%. So you see the whole OS declined by 19% and automotive was 24%, was higher, and the other ones run much better. So that means sensing and consumer illumination, including horticulture, runs much better.
Lucie Carrier
Thank you very much. And then I guess my second question was around the CapEx evolution, because, obviously, it's been very, very low over the past couple of quarters and the market was quite difficult. But I know that you also have a very large base of fixed assets between Regensburg, Kulim, Wuxi and Penang. And so I just wonder how long that we can continue at this extremely low CapEx level and whether there's going to be some catch-up effect and when?
Olaf Berlien
Francois, that's something for you.
Francois-Xavier Gerard
Yes. So you're right, Lucie. Obviously, the first 3 quarters we were pretty cautious. And obviously, because of the COVID-19 and the low visibility and the focus on liquidity, we contained that. We expect that to slightly increase in Q4, but we will still be at a very low level in comparison to sales. It's more going into 2021, obviously, that we will increase back. We had also a lot of investment in the past.
As you know, you mentioned Kulim, you mentioned Wuxi. So I think it's clear that we can manage that without having negative opportunities. But going forward to 2021, we will come back. I mean basically, we said in the OS environment, that we could look at 10% to 12% of sales overall for the group, like 7% to 9% was something we indicated in the past. So I think that's long term what we could look at. But I think on short term, we can manage very well and then so probably we'll do that.
Olaf Berlien
But Lucie, in the past, you could — you criticized maybe the investment in Kulim, but to make it clear, from the capacity planning point of view, we will invest in Kulim definitely in the future, because we are running out of capacity in Kulim. And for this reason, of course, these — what we are doing now, it depends to COVID-19 to stop breathing, but it's clearly that in our capacity planning, you will hear a lot of nice things about Kulim and investment. That's for sure.
Juliana Baron
And Lucie, it's from — it's Juliana, it's also that we will not harm — we will not harm innovations and investments for the future. So it's really as Olaf mentioned — I'm sorry — as Olaf mentioned before, also what we can postpone due to COVID we are doing now. So that is the topic which reduced the CapEx to a minimum, but of course, we will not harm long-term prospects.
Operator
Thanks for your questions. The next question is from the line of Charlotte Friedrichs from Berenberg. Please go ahead.
Charlotte Friedrichs
Hell, thank you for taking my questions. The first one would be around cost cutting potential. You seem to be running a little bit ahead of schedule. Do you think you'll be able to again increase your cost-cutting target? And then the second question would be around the Conti JV, if you can shed more light on the thinking behind basically putting it on strategic review?
Olaf Berlien
Yes, thanks, Charlotte. Yes, we — in fact, we — internally, we increased our cost cutting. You know that Ingo announced on our shareholders meeting in February and increased to €300 million. And what I can say is that for sure, that after we have seen that COVID-19 is coming, we increased our speed to save more cost and to reduce fixed cost. So for this reason, the new number will come up. But I can tell you that we are working on a higher number than Ingo announced in February 2020. And the second point, maybe, Stefan, you are Mr. Joint Venture, OSRAM Conti, so…?
Stefan Kampmann
So yes, Charlotte, for sure, a valid question. When you remember, our rationale for forming this joint venture was basically the joint competencies of our light, automotive lighting and electronics and software. We feel that's still valid, especially when we see the performance of the joint venture in acquiring new businesses. However, three years ago, when we had basically the strategic rationale and also the definition of the setup, we bought existing business of the joint venture partner of Conti and OSRAM as a strong foundation into the joint venture.
And currently, due to the weak automotive market, the joint venture is suffering basically from this inherited business. And especially, the light control units are generating headache and a lot of burden for the joint venture. And therefore, we are in good discussions with our joint venture partner to see how we're going to assign and redesign basically the portfolio elements to make it less dilutive and more accretive for the future. And we are currently working on three different scenarios, and we think that we will have the final solution till end of this calendar year.
Operator
Thanks for your questions. The next question is from the line of Jürgen Wagner from MainFirst. Please go ahead.
Jürgen Wagner
Yes, good afternoon, thank you. A followup on the Conti JV, what are the operating losses currently? And a question on micro LED, while it's still early stage, we frequently read in the press that Apple is working with some Taiwanese companies. How do you see your positioning in micro LEDs I mean, versus your competitors? Thank you.
Olaf Berlien
It's a good question for Stefan as well.
Francois-Xavier Gerard
And for the first question regarding the Conti JV, you can roughly say that half of the negative adjusted EBITDA is related to the Conti JV.
Jürgen Wagner
Okay.
Stefan Kampmann
Okay. Talking about micro LEDs, I think it's first important to define what we mean with micro LEDs, because you read a lot about micro LED screens currently already in the press. We talk about micro LED is basically the size of the LED is smaller than 50 microns. That's smaller than a human hair or the diameter of a human hair.
And when you talk about the application of these kind of LEDs, then it's display application for smartwatches, maybe for smartphones in the future, maybe for automotive display applications. When you look at the challenges with micro LED, it's not that you make simply a smaller LED by cutting it smaller, yes, it's basically the physics of the LED. And as you know, OSRAM and especially of the semiconductors, we are very strong in the red technology.
And when we currently see the feedback from the customer, we think that in generating a micro LED, which emits red light, we are the leading company. And that's the reason why a lot of customers are coming back to us, because they think that these applications I talked about it before, can only be achieved with this strong performing micro LED with red light, which are coming from Opto Semiconductors.
Olaf Berlien
And what really Stefan said, so I know that it's a lot are in the press talking about micro LED today and definitely in the next two to three years, there will be no single micro LED in the market. That is mini LED. They are much smaller than the current one, but if you see something from some of the companies, they are using mini LEDs. Of course, it's a new technology. And this technology is coming up now. But the micro LED, I think the first micro LED, Stefan, will be in '23, '24, earliest, a real micro LED.
Stefan Kampmann
Yes, in an industrialized version, yes.
Olaf Berlien
An industrialized version. So prototype [ph] could be earlier, but the real one is coming later. Okay, Jurgen, so far?
Jürgen Wagner
Yes. Thank you.
Operator
Next question is from the line of Sebastian Growe from Commerzbank. Please go ahead.
Sebastian Growe
Good afternoon. Thanks for taking my questions. The first one is just a quick follow-up around Opto. And I would be interested in to what extent auto restocking might have supported the organic growth, the decline, at Opto Semiconductors? Because if I look at the minus 24% and this is still far better than the global light vehicle markets turned out in the June quarter.
Then I have two more questions around Digital. Obviously, very volatile, right, in the quarter, earnings compared to free cash flow. The first question I would have is more around the earnings trajectory going forward. You mentioned the entertainment industry issues with the corona situation. So I think there's little that you can really do better if it wasn't for the market to come back or is there any sort of self-help levers that we should have on mind?
And on free cash flow, it's more a clarification question. Is that also a function of working capital release on projects that were just handed over or what explains well the positive free cash flow at Digital?
And the last one is on the balance sheet and on impairments and more on the goodwill side of things. Obviously, it remained rather stable. Can you just remind me what the roughly €180 million goodwill is now still relating to? Because you had a couple of M&A deals, especially in Digital, where I would also have expected that there is a certain risk eventually on around these goodwills.
Olaf Berlien
Yes. Thanks, Sebastian. I'm starting with OS. As I said, and I clearly said it in my notes, that we gain market share. And I think if you're running in a crisis like we have in COVID-19, I think in crisis, had a chance that you — if you have a strong balance sheet, that you try to fight against the market and gain market share, be more profitable and be a better company after the crisis. And clearly, we fight in sales on markets — in the markets. I think OSRAM has, as you know, an own capital by 45%.
We have a strong cash position. Our debt level is good. And in this area, customer like to work with OSRAM because they see us as a long-term partner. And some of my competitors are much weaker. And for this reason, you see that the total automotive market declined, as I showed you, by 45% in this quarter. Our automotive, including AM, declined by 36%; and LED automotive only by 24%. So it seems to be, and you see — show you that we had an increase.
Your question was depending on restocking? No, it's only limited restocking. I just had my weekly sales call 1 hour ago, and I asked the same question. What is the situation with our partner? And we have only few restocking. It's, again, that all the OEMs are starting to ramp up. Is it in Japan? We have a strong situation with Japanese OEMs and Korea is running quite good; China OEM. And as I said, North America, the OEMs in North America ramping up as well. So it's a clear demand now, but could, of course, change next month, but now it's a real demand. That is your first question.
The second question was the entertainment and cinema. I'm not quite sure if I understood correctly. Maybe some of my colleagues can help me.
Francois-Xavier Gerard
I think it was — back to the earnings trajectory of DI. And I think we see some positive signals, but I would say, in particular, in the entertainment, it will take time. So on that one, surely, DI will slightly come back, but it will take time. I mean the entertainment, cinema and the like, it's not going to be a question of just a few quarters. So that's why I would say we'll be cautious on that one. But for the rest, DS environment and so on, you heard from Olaf in terms of North America. So we will need to be cautiously optimistic. But for part of DI, it would be more long term.
Olaf Berlien
If I add to what Gerard said, especially in the Western world, Europe, all the cinemas are closed, there will be no single show. That means no lighting, stage lighting. So we expect that in the next 6 to 8 months, there will be no difference in shows, stage lighting or real demand in cinema. So I do not see any recovery for the next 6 months in this area.
On the other hand, as Francois said, we have in this business unit some products for the buildings, Digital Lumens, it's coming back. The software is coming back and horticulture is coming back. So again, it's a mixed balance of positive and negative things. So the third question, coming back to your free cash flow, and that's a question for you, Francois.
Francois-Xavier Gerard
Yes. And actually, so that changing to the question we just answered. So obviously, it has less to do with some like project assets, but more just with the fact that the very reduced sales in Q3 led to a big cash-in in terms of outstanding receivables and no buildup. So that means in terms of working capital, there is a swing back. It is also linked to the question I answered earlier. So more, I would say, a result of the reduced accounts receivable, which, obviously, in Q4, as the business is slightly increasing, it's going to swing back. So I think that was your third question.
And the last question was regarding to the goodwill. We have still roughly €180 million on our balance sheet. I would say 40% of this is related to DI. And yes, it is linked to the few acquisitions we had in the past, like Fluence, as you know, in the U.S., as well as Digital Lumens. I think that's still linked to this one.
And obviously, I mean we did an impairment test at the end of Q3, and it is more towards the long-term perspective, and we are confident that in this kind of business like Fluence and our CBA business, which is basically Digital Lumens, ENCELIUM, that we will have supportive growth and long-term positive perspective. So that's basically to your last question regarding the goodwill.
Operator
Thanks for your questions. We have a followup question from the line of Sven Weier from UBS. Please go ahead.
Sven Weier
Yes, thank you for taking the two follow up questions. The first one is a followup on the market share situation you mentioned in Opto. I was just curious about automotive, because I guess this market share gains of Opto is reflected in also on the chipset side in automotive, but what progress are you making on the LED module side in automotive? I know that's been an activity that was a bit more difficult in the past. How should we look at that? That's the first one.
Olaf Berlien
Okay. I'm not quite sure if I understood it correctly. But as I said, if you compare the numbers, and I know it from customers, we won now in the last months, I see that we have clearly a gain in market share. And you see it in the numbers, and I see it in my numbers, but I see it in my order entry. So that's on the LED module or LED side and in halogen as well. So we — as I said, we have competitors, they are at a different situation. And the module side, I'm not sure, Stefan, if…?
Sven Weier
What I mean is that I think in the past, 2/3 of the automotive LED revenue was just a chipset passing on to the set makers. And I think there was 1/3 of the LED revenue in automotive, where you had like also printed circuit board attached to it, what is — what I call module.
Olaf Berlien
Yes. Again, we are selling both. And if I have more turnover with some of the set makers than I had in the past, and if I gain maybe new set maker and a new customer, I'm selling chip and circuit. But Stefan?
Stefan Kampmann
I'm not quite sure, really, what your question is targeting. When you talk about more LEDs on a PCB, what we call light modules, that's a business which is assigned to the joint venture. What we have in Opto Semiconductors, and that's why I'm not quite sure if you're pointing at that, we have single LEDS, which we sold, as Olaf mentioned, to Tier 1s. But we also have the multi-pixel LED chip, which has basically the capability for more than 1,000 — in the next generation, 20,000 single LEDs monolithic on 1 large LED chip. And this business will start in the next year. So that's currently not a significant revenue, only with the first generation. But I think you are addressing this light module business, which is currently in the joint venture. And OS is providing LEDs to the joint venture.
Olaf Berlien
And the joint venture didn't run quite well. So that was the reason that we had this noncash impairment.
Sven Weier
An example what I mean from what was the Ford contract you had a couple of years ago, where you delivered the whole set, so to speak, to Ford…
Stefan Kampmann
Okay, but this was light module — this was light module business from SP in these days, and this was transformed into the joint venture. And this is what we call light module, LM, as one of the segments of the JV. And this is running quite well in the JV.
Sven Weier
Okay, got you. And the other follow-up was just on the restructuring costs. Because we spoke about a lot of the cost savings already, but I was wondering is there anything left to be booked in terms of restructuring charges this year? I saw in Q3, you actually had a positive figure. Just wondering what's left on that end.
Olaf Berlien
Yes. I think we — Francois, you have the exact number. I know it, but…
Francois-Xavier Gerard
Yes. So we will have a significant or significant sizable number as well in Q4. I mean as you remember, we booked a large number, a sizable number, in Q2 because of the agreement with the union. In Q4, we announced also the restructuring of one of our factories. I mentioned that in the introductory remarks, this is going to hit us in Q4. And we have also some program — voluntary early retirement program that we are looking at as well, which will help us also going forward to reduce our costs further.
So I would say it's additional program, which we look at for a long-term perspective. It is not related to the €300 million savings what we announced earlier and where we did on that. But certainly, it will help us going forward. So in the end, we assume that the restructuring costs will be slightly higher than last year, and that in Q4, also a material amount is going to be booked.
Operator
There are no further questions at this time. And I would like to hand back to Juliana Baron for closing comments. Please go ahead.
Juliana Baron
Yes. Thank you very much for your participation. With that, we would like to close this conference call. And if you do have further questions, please get in contact with our Investor Relations team. Have a very good day. Thank you, and goodbye.
Source: Seeking Alpha