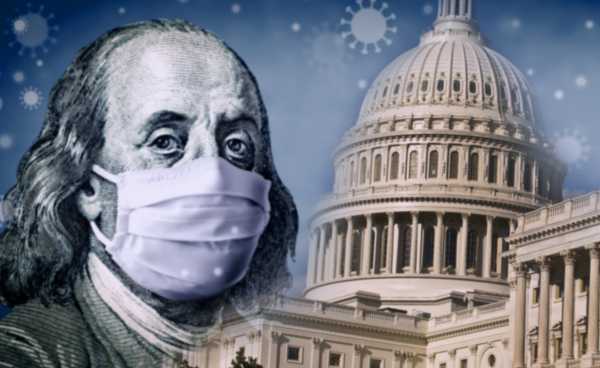 But in the space of a 10-minute tweet spree from the President announcing [that he] "instructed my representatives to stop negotiating until after the election when, immediately after I win, we will pass a major Stimulus Bill that focuses on hardworking Americans and Small Business", that idea was dashed.
Currencies Against the USD Went on a Slide
Interestingly enough, this goes against what the Federal Reserve believes. Jay Powell has again been testifying this week that fiscal policy should and can be used to get the US economy through the COVID-19 crisis. A point can almost be summarised as: 'there is never too much stimulus'.
Trump's decision to scrap the next tranche of stimulus has seen the USD ratch higher, seeing the EUR/USD dropped from $1.1790 to 1.1735, GBP/USD has now fallen a full cent to 1 cent at 1.2875. AUD/USD was already under pressure from the RBA's tone, then Trump's tweet storm sent it to 0.7100. Receive latest price updates on 60 hottest FX pairs
Gold Also Crashes on the News
The same happened to gold price – the bright metal plummeted 2% from a 2-week high and broke well below the $1,900 mark to around $1,877 on the news as there was a wave of selling pressure kicking in.
From gold's trend direction, it's clear that the market was hoping strongly for a fiscal deal. As Daniel Ghali, commodity strategist at TD Securities, mentioned, "gold has actually conditioned from a safe haven asset into an inflation hedge asset".
He went on to explain, "as an inflation hedge asset, the bottleneck here is actually inflation expectation. The market would need to see them rise further to pull real rates lower and gold higher."
Gold often benefits from stimulus plans as it is widely viewed as a hedge against inflation and currency depreciation.
Future of the USD Trend
Why this news matters so much is that with the stimulus bill off the table, the election becomes the only game in town, and history is now your fundamental and technical gauge.
This chart shows all US elections back to 1992, what it highlights is that the USD has appreciated in the 70 days leading up to the November election when the incumbent administration has lost.
Credit: Source