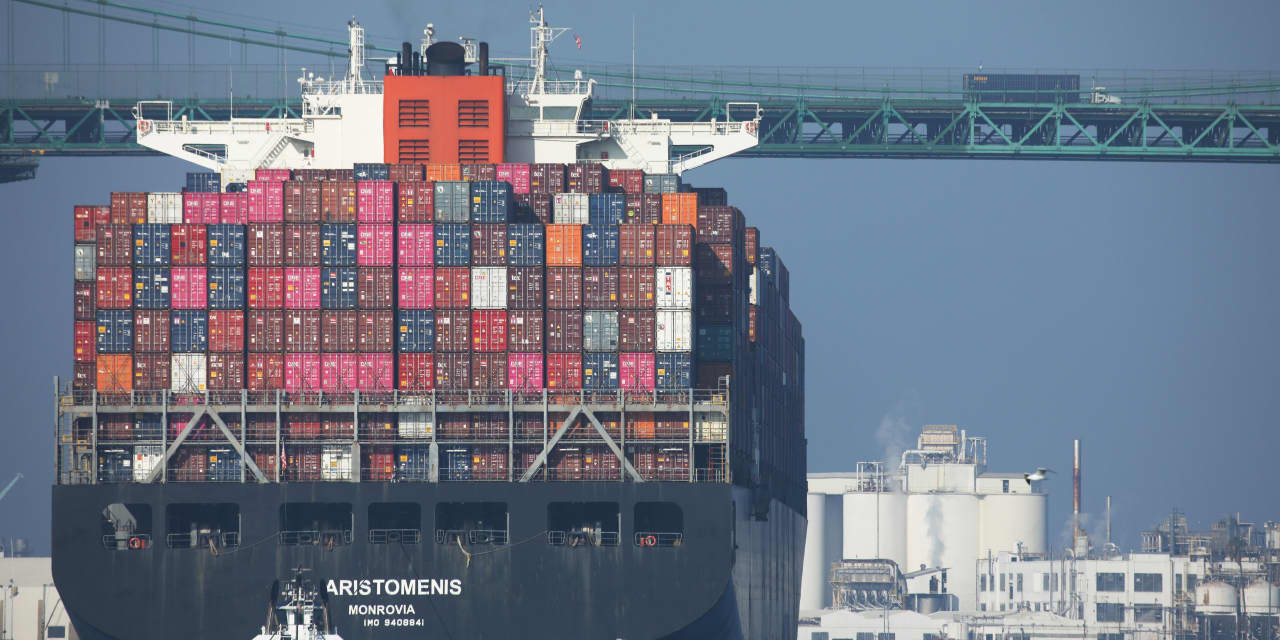 The numbers: The U.S. trade deficit in goods widened to $83.7 billion in January from a revised $83.2 billion in the prior month, the Commerce Department said Friday.
What happened: Imports of goods such as consumer electronics rose 1.1% to $218.9 billion in January. Goods imports were up 8.2% compared to a year earlier.
Exports rose 1.4% to $135.2 billion. They are down 0.7% compared with one year ago.An advanced look at wholesale inventories, meanwhile, showed a 1.3% gain in January. And an early look at retail inventories fell 0.6%. Auto inventories fell a sharp 1.4% in the month.
Big picture: With the U.S. economy expected to improve as the year progresses, the country could be a locomotive for trade-related growth in the economies of its trading partners, said Rubeela Farooqi, chief U.S. economist at High Frequency Economics.
A fuller report on the U.S. trade deficit that includes services such as tourism and finance will be issued next week. The U.S. usually has a strong surplus in services because of tourism but the sector has suffered during the pandemic.
Market reaction: Dow futures pointed lower on Friday after the Dow Jones Industrial Average DJIA, -1.75% tumbled almost 560 points in the prior days' trading session.
Credit: MarketWatch