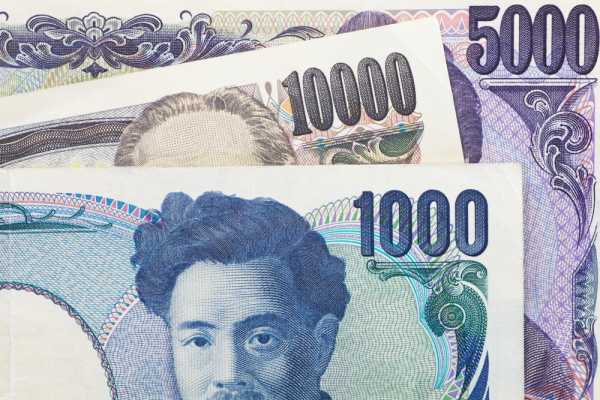 The Dollar/Yen reversed to the upside on Friday after President Trump's comments about China fueled a late session surge in demand for higher risk assets.
The Japanese Yen was underpinned throughout the session on Friday as traders waited for U.S. President Trump's response to China's moves to tighten control over Hong Kong. Cautious traders were taking protection in the Yen because they feared Trump would walk away from Phase One of the trade deal between the two economic powerhouses, which would worsen tensions over the financial hub.
On Friday, the USD/JPY settled at 107.793, up 0.175 or +0.16%.
The USD/JPY posted a rapid turnaround late Friday after Trump did not indicate the U.S. would pull out of the phase one trade agreement reached with China earlier this year, easing trader concerns for the time being. Trump did say he would take action to eliminate special treatment towards Hong Kong.
Daily USD/JPY
Daily Swing Chart Technical Analysis
The main trend is up according to the daily swing chart, however, momentum has been drifting sideways since the 108.088 top on May 19.
A trade through 108.088 will signal a resumption of the uptrend. The main trend will change to down on a trade through 105.987.
The main range is 112.226 to 101.185. The USD/JPY has been trading inside its retracement zone at 106.706 to 108.008 since May 11 or 15 trading sessions.
On the downside, additional support is 106.450 to 105.207. On the upside, additional resistance comes in at 108.851 to 109.527.
The daily chart indicates a major support cluster at 106.706 to 106.450.
Short-Term Outlook
Friday's closing price reversal top was impressive, but it won't mean anything unless there is a follow-through rally. Friday's high at 107.897 is the first potential breakout level, the Fibonacci level at 108.008 is the second potential breakout level, but I think the main top at 108.088 is the potential trigger point for an acceleration to the upside. This move could trigger a breakout into 108.851.
The inability to follow-through to the upside will be a sign of weakness. If this creates enough downside momentum then look for a possible retest of 107.084. This is followed by a series of 50% levels at 107.038, 106.706 and 106.450.
For a look at all of today's economic events, check out our economic calendar.