GBP/AUD
After manufacturing data was released from the Eurozone and U.S. on Monday, yesterday was the turn of the UK to digest the ISM release. The figures which were reported showed that British manufacturing in July grew at its fastest pace since 2017. This along with the RBA rate decision in Australia created huge volatility within the GBPAUD pair.
With the RBA deciding to keep rates unchanged, the resistance level of 1.837 remained, triggering the 10EMA to shift its momentum downward, leading to a cross with the 25EMA on the H1 chart. The pair fell below support of 1.832 to a low of 1.822, after reaching an earlier high of 1.838.
Could this drop further today?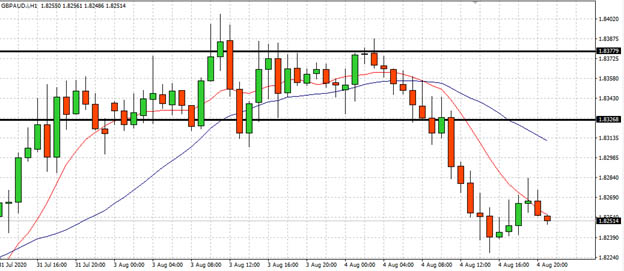 H1 Chart via Tradeview Markets

Most Interesting FX Market
USD/CAD
Ahead of today's ADP employment change in the U.S. and the Canadian trade balance, USDCAD was the interesting market to watch yesterday.
The pair continued to consolidate between support of 1.334 and resistance of 1.343, a range which has been in place since the 22nd July. The uncertainty surrounding this pair comes as markets believe a breakout may be imminent, potentially triggered by the fundamentals set to be released this week. The 10EMA and 25EMA also crossed, giving indications of further selling ahead.
Do you believe this pair will see S&R levels broken this week?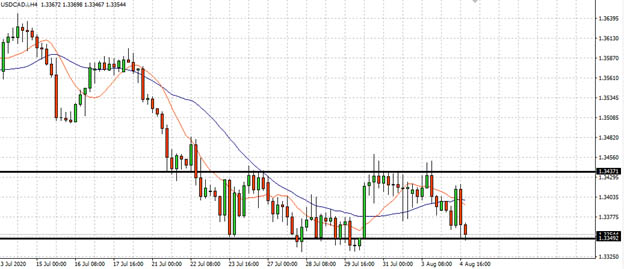 H4 Chart via Tradeview Markets
---
Click here to learn how to find your trading opportunity
Credit: Source